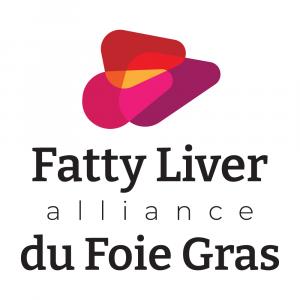 Fatty Liver Alliance advocates about the importance of 2 new NASH treatments soon to be approved.
ICER welcomes public comments and discussion about new NASH drugs.
NASH: Gastric bypass, diet, exercise tough routes. New drugs addressing disease roots signal treatment revolution.
These new pharmacological treatments represent a turning point in the fight against NASH, as they address the root causes of these conditions, rather than just managing the symptoms."
— Michael Betel, President and Founder, Fatty Liver Alliance
TORONTO, ON, CANADA, April 28, 2023/EINPresswire.com/ — Michael Betel, President & Founder, Fatty Liver Alliance to Provide Perspective on ICER's Assessment of Treatments for NASH
On April 28, 2023, the Institute for Clinical and Economic Review (ICER) will hold its public evidence presentation on its assessment of resmetirom and obeticholic acid for the treatment of nonalcoholic steatohepatitis (NASH). Michael Betel, President & Founder of the Fatty Liver Alliance, will testify to discuss the potential impact of these new drug treatments on NASH patients' lives.
Nonalcoholic fatty liver disease (NAFLD) is the leading cause of chronic liver disease. Of patients impacted by NAFLD, one in four will develop NASH, which can progress to cirrhosis or liver cancer. Diagnosis and treatment of NASH are imperative to stem these more serious outcomes.
In his testimony, Michael Betel, President and Founder of the Fatty Liver Alliance, will share the story of his daughter Alyson, who struggled with NASH and ultimately underwent gastric bypass surgery to address her condition. This personal experience highlights the challenges many NASH patients face and underscores the urgent need for effective pharmacological treatments.
Michael Betel said, "It is a time of great hope for NAFLD and NASH patients, as two new drug treatments may soon become available, offering a lifeline to those struggling with these conditions. These drugs have the potential to transform the lives of millions of people worldwide, giving them the opportunity to regain their health and quality of life. But even with these new drug therapies, it is crucial to remember that the journey to better health is still largely dependent on our own efforts. Medications are one very important piece of the puzzle, and with these pharmacological interventions, it is also important to note that a holistic approach that includes lifestyle changes, tailored care, and support from healthcare professionals is also essential."
Fatty Liver Alliance calls on ICER to consider the real-world experiences of patients like Alyson in its evaluation of resmetirom and obeticholic acid for the treatment of NASH. Approval of and access to effective NASH treatments is essential to our population, and it is critically important that their voices are heard in ICER's assessment and in surrounding decisions made on NASH treatments. Betel continues, "The availability of these new drug treatments is an incredible breakthrough for NASH patients, offering hope and the possibility of a healthier future."
In conclusion, Michael Betel emphasizes the importance of continued collaboration, research, and advocacy to ensure better health outcomes for all affected by NAFLD and NASH. By sharing stories, supporting one another, and advocating for greater understanding and access to care, the Fatty Liver Alliance aims to create lasting change and improve the lives of millions worldwide.
Media Contact:
Michael Betel

President and Founder

Fatty Liver Alliance

716-603-4351

[email protected]
April 28, 2023 ICER Session Registration: 11:00am – 5:00pm EST

https://us02web.zoom.us/webinar/register/WN_z9p_kqElSRC6JIfV_CBBOA#/registration
Michael Betel
Fatty Liver Alliance
+1 716-603-4351
[email protected]
Visit us on social media:
Facebook
Twitter
LinkedIn


Originally published at https://www.einpresswire.com/article/630484141/current-nash-treatment-hurdles-highlighted-new-drugs-hailed-as-game-changers