iPOS Systems, a leader in the payments industry, provides complete processing solutions for merchants of all types and sizes.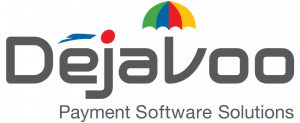 From countertop, PIN pad & wireless payment terminals to POS registers, Dejavoo Systems has the perfect solution to your hardware needs.

MicroSale—the ultimate software solution designed to optimize your restaurant's operations. and make more sales.
The collaboration of these two innovators in the payments industry provides restaurants with a comprehensive and versatile payment solution to increase sales.
Our partnership with iPOS systems will help merchants best position themselves for today's competitive environment, boosting employee productivity, reducing operating costs, and increasing sales."
— Ben Dowdy, President, MicroSale POS Systems
MINEOLA, NEW YORK, UNITED STATES, August 8, 2023/EINPresswire.com/ — MicroSale POS Systems and iPOS Systems (Dejavoo Systems) have formed a strategic partnership focused on helping restaurants of all types reduce operating costs and increase sales.
"iPOS Systems is proud to partner with MicroSale to provide a dynamic, future-ready payment system for all types of restaurants," said Mony Zenou, Founder, President, and CEO of iPOS Systems.
MIcroSalePOS and iPOS Systems are leading providers of point-of-sale (POS) systems and payment processing technology. The integration of these systems is designed to facilitate a fast, secure, and efficient transaction process, reducing errors and enhancing the total customer experience.
MicroSale POS transforms overall restaurant management. It provides an affordable, complete POS solution with advanced features. These include mobile ordering, kitchen displays, menu boards, online reporting, and remote management.
At the same time, iPOS Systems (Dejavoo Systems) provides hardware and integrated payment processing capabilities, including their industry-leading payment gateway (iPOSPays).
About MicroSale
MicroSale is a hospitality-focused software platform specializing in quick service, full service, bars, and pizzerias. With over 30 years in business, MicroSale serves over 95 certified resellers and independent sales organizations throughout the United States and Puerto Rico.
MicroSale is a PADSS Certified application using EMV chip technology through PAX Technologies and Datacap. As a complete all-in-one solution, MicroSale is certified and integrated with QuickBooks Online, OLO Online Ordering, HotSchedules, BERG Liquor Control, and InterCard Gaming.
About iPOS Systems
With over 30 years of industry expertise, iPOS Systems (Dejavoo Systems) is at the forefront of technology, creating robust payment solutions through continual innovation.
iPOS Systems (Dejavoo) delivers secure, reliable, and user-friendly payment devices that enable businesses to accept a wide range of payment methods, including credit cards, debit cards, and mobile wallets. iPOS Systems is processor agnostic and is certified with all major platforms.
Dejavoo offers countertop, wireless, and mobile payment terminals that support EMV chip cards, contactless payments, and other advanced payment technologies. These terminals integrate seamlessly with thousands of POS systems, including MicroSale POS, allowing businesses to accept payments quickly, efficiently, and securely.
When MicroSale and iPOS Systems (Dejavoo Systems) are used together, they form a powerful, future-focused payment system for all types of restaurants and the hospitality industry.
If you'd like to know more about the benefits of iPOS Systems and MicroSale's partnership, contact us today.
Serena Smith

ISV Channel Development Director, iPOS Systems

Office (877) 358-6797 ext. 145

Direct (919) 671-4296

[email protected]

[email protected]
Amit Zenou
iPOS Systems
+1 877-358-6797
[email protected]
Visit us on social media:
Facebook
Twitter
LinkedIn
Instagram
YouTube


Originally published at https://www.einpresswire.com/article/647319916/ipos-systems-announces-a-strategic-partnership-with-microsale-bringing-restaurants-the-latest-payment-innovations