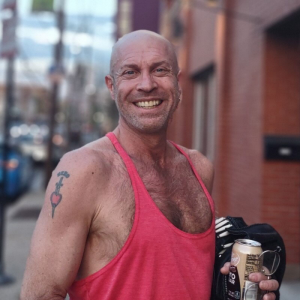 Award-winning writer Rikki Lee Travolta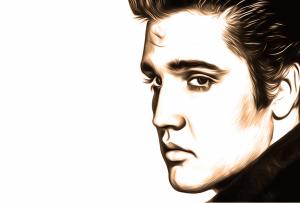 The Elvis Conspiracy reimagines the legacy of Elvis Presley as alternative history.
Alternative History Thriller 'The Elvis Conspiracy' Attracting Hollywood Attention for Best Screenplay
I've played some parts. I've sung some songs. I've written a few words. And although I've won some awards, the real reason I do it is because it's fun."
— Rikki Lee Travolta
CHICAGO, IL, UNITED STATES, April 19, 2023/EINPresswire.com/ — There is talent, and there is luck. Sometimes the stars align, and the two coincide – like they did for Elvis.
Similarly, The Elvis Conspiracy is an award-winning thriller screenplay that may just be an example of being the right script at the right time.
In the past six months, the alternative history biopic that intricately combines facts with conspiracy theories has won eleven Best Screenplay Awards including: Dimension Independent Film Festival, Movie Play International Film Festival, Mojo International Film Awards, Virgin Spring Cinefest Film Festival, Bridge Fest Awards, Indo French International Film Festival, Golden Fern Film Awards, Rome Prisma Film Awards, Gangtok International Film Festival, Knight of the Reel Awards, and Royal Society of Television & Motion Picture Awards.
Written by television producer Rikki Lee Travolta, The Elvis Conspiracy was also a finalist and/or official selection for: Marina Del Rey Film Festival, Chicago Screenplay Awards, Fresh Voices Screenplay Competition, Emerging Screenwriters Suspense Screenplay Competition, Oaxaca Film Festival, Bright International Film Festival, and EdiPlay International Film Festival.
Travolta credits at least part of the attention, praise, and awards The Elvis Conspiracy is attracting to being timing. The subject of Elvis Presley and the alternative history film genre are both at the peak of popularity and rising.
Writer/director Baz Luhrmann's Elvis featuring Tom Hanks and Austin Butler earned multiple Academy Award nominations and commanded over $288 million at the box office. According to Billboard, the film is the third highest grossing music biopic since the 1970s.
Sofia Coppola, an Academy Award-winning filmmaker and daughter of legendary creative talent Francis Ford Coppola, is currently working on the Elvis film Priscilla based on Priscilla Presley's memoir Elvis and Me. The two had one daughter, Lisa Marie Presley. Both Elvis and Lisa Marie died of cardiac arrest – Elvis at age 42 and Lisa Marie at age 54.
The book Elvis and Me was previously adapted as a TV movie in 1988 starring Dale Midkiff. Other stars to have played Elvis in film and on television include Don Johnson, Kurt Russell, Michael Shannon, Michael St. Gerard, Jonathan Rhys Meyers, Bruce Campbell, Harvey Keitel, and David Keith.
Showing the popularity of the King across many platforms, in addition, Agent Elvis is an adult animated comedy that recently premiered on Netflix. Embracing the absurd, Mathew McConaughey voices a fictionalized version of Elvis who has traded in his trademark jumpsuit to serve as a secret agent saving the world from a host of super villains. The cartoon also features the voices of Priscilla Presley, Johnny Knoxville, Don Cheadle, Cree Summer, Chris Elliott, Kaitlin Olson, and Niecy Nash.
For The Elvis Conspiracy, Travolta embraces both the traditional biopic and the creativity of alternative history genre that has been ballooning in popularity with films like the Brad Pitt/Leonardo DiCaprio movie Once Upon a Time in Hollywood from Quinten Tarantino and Roku's Weird: The Al Yankovic Story starring Daniel Radcliff. Alternative history involves taking real historical events or people and giving them a fictionalized twist.
"When people talk about Elvis at different points in his life, it's almost like they are talking about totally different people: Young Elvis, GI Elvis, Hollywood Elvis, and Vegas Elvis. Then, of course, there are the conspiracy theories about Elvis's death compounded by things like his middle name being misspelled on his gravestone and the official weight of his corpse being nearly 100 pounds lighter than his last known live weight," explains Travolta. "The Elvis Conspiracy takes these tempting conspiracies and reimagines the world of Elvis as if they were true. It's a world in which Col. Tom Parker actually invents Elvis using multiple young men thanks to plastic surgery, lip syncing, and an elaborate deception of the press."
Also a twist in this film is that as the puppet master Col. Parker is the central character, while the actor playing Elvis actually plays four different men under varying degrees of makeup. They are both considered award-worthy roles.
Actors cited in the pitch deck as possible casting choices include Christopher Watz, Daniel Craig, Adrien Brody, John C. Reilly, Russel Crowe, Jon Hamm, and Hank Azaria as Col. Parker. For the role of Elvis, names include Antonio Cipriano, Zac Efron, Finn Cole, Dacre Montgomery, and Tom Holland.
Turning the story into a thriller, The Elvis Conspiracy also features an investigative reporter religiously trying to uncover the truth about the greatest swindle in entertainment history. Names associated with this role include Shia Labeouf, Haley Joel Osment, Johnny Galecki, and Daniel Radcliffe.
"In the hands of a quality director, The Elvis Conspiracy could be done with unknowns and still be an award-worthy feature. But the roles are meaty and intelligent, the type that attract A-list stars," adds Jesse Hyde, of Truth & Justice Entertainment. "And the time is right. It's a great script on a hot topic that is totally fresh and original at the same time."
Travolta is the writer and producer of a series on PBS and also is a respected journalist with two novels and one nonfiction book to his credit. His debut novel My Fractured Life was named an Amazon.com Top 10 Recommendation and optioned for feature film development. In addition, he hosts the interview radio show and podcast It's Showtime with Rikki Lee. He is the former head of PR for mega brand Empire Today and currently handles publicity for Steven Adler of Guns N' Roses fame.
Those interested in learning more can visit www.RikkiLeeTravolta.com for details and contact information.
Jesse Hyde
Truth & Justice Entertainment
+1 815-527-5007
[email protected]


Originally published at https://www.einpresswire.com/article/628788162/the-right-film-script-at-the-right-time-elvis-story-racks-up-double-digit-awards