L'Oréal Paris, Garnier, Redken, Matrix, Kérastase, Biolage, Pantene, Head & Shoulders, Herbal Essences, Aussie. Dove, TRESemmé, Sunsilk, Suave, Clear, OGX, Aveeno, Neutrogena, Schwarzkopf, Syoss, Taft, and got2b, Bioré, Asience, John Frieda, Essential, Aveda, Bumble and bumble, Wella Professionals, Clairol Professional are the major players of the market.
/EIN News/ — Clifton, New Jersey, May 19, 2023 (GLOBE NEWSWIRE) — Growing awareness about the importance of hair and scalp health has contributed to the expansion of the hair care industry. From the development of new ingredients and formulations to innovative styling tools and devices, technology has revolutionized the way hair care products are created, distributed, and used. For example, the emergence of heat protection sprays, hair dryers with advanced temperature controls, and digital hair tools has provided improved styling options while minimizing damage. Social media platforms have become powerful marketing tools for hair care brands, enabling them to reach a global audience and establish direct connections with consumers. The industry has responded by providing a wider range of products designed for different hair types, including curly, coiled, wavy, and textured hair.
The global hair care industry is expected to have several opportunities for growth and development in the future. Hair care brands can capitalize by offering natural and organic formulations, transparent ingredient sourcing, and environmentally friendly packaging. Emerging markets, particularly in regions such as Asia-Pacific, Latin America, and Africa, present significant growth opportunities for the hair care industry. Brands can leverage technology, such as AI and data analytics, to offer personalized recommendations and create customized formulations that meet individual needs. Hair care brands can leverage online platforms to reach a global customer base, expand their market reach, and establish direct relationships with consumers. Additionally, brands can expand their product lines and develop offerings specifically targeting male consumers. Companies can invest in research and development to create advanced heat styling tools, smart devices, and accessories that offer superior performance and hair protection. The global aging population presents opportunities for hair care brands to develop solutions for thinning hair, hair loss prevention, and scalp health.
Key Takeaways:
Cosmetic Shampoo occupies 48.96% of the market within the Shampoo segment, as it is versatile, economical, and easily available.
Hair Color accounts for over USD 18 Billion and permanent hair colors are preferred by consumers, especially the aging populace.
Styling Creams and Waxes are the most commonly used hair styling products, while hair gels account for 20% share.
Hair oils are not popular in Western countries of the world, as a result of which they have a low share in the overall hair care industry, accounting for less than 5%.
The Asia-Pacific region leads the global hair care market and is expected to grow further at the fastest growth rate of 6.25% over the forecast period.
Get a free sample report: https://www.bonafideresearch.com/samplereport/230418981/global-hair-care-market
The hair care industry has witnessed several recent trends that reflect changing consumer preferences and advancements in technology. Brands are formulating products with natural and organic ingredients, focusing on transparency and sustainability. Scalp-specific products, like scalp scrubs, exfoliators, and treatments to address issues like dandruff, dryness, and oiliness have gained significant attention in recent years. Brands are adopting sustainable practices, using recyclable and eco-friendly packaging materials, reducing waste, and implementing responsible sourcing and manufacturing processes. Brands are incorporating wellness-focused ingredients, such as adaptogens and vitamins, into their formulations to promote hair health from within. Smart hair dryers, straighteners, and curling irons equipped with temperature control, moisture sensors, and app connectivity offer personalized styling experiences while minimizing hair damage. Men increasingly invest in hair care products, styling tools, and specialized treatments to achieve their desired hairstyles and address specific hair concerns.
Companies face the challenge of differentiating themselves in a crowded market, creating unique value propositions, and staying ahead of evolving consumer trends. Competitive pricing and aggressive marketing strategies are also crucial to maintaining a market position. Unauthorized manufacturing and distribution of counterfeit hair care products can negatively impact the sales and reputation of legitimate brands. Protecting IP rights and combating counterfeit products require ongoing vigilance and legal measures. Keeping up with evolving demands, such as natural and organic formulations, clean beauty, and customization, requires continuous research and development efforts.
Herbal and organic shampoos have gained popularity and acceptance among the world's population. These shampoos are formulated with plant-based ingredients, botanical extracts, and organic or sustainably sourced materials. Popular shampoos are made with any of these ingredients; aloe vera, tea tree oil, chamomile, lavender, argan oil, coconut oil, neem, rosemary, henna, or ayurvedic. Dry shampoos have gained significant popularity in recent years as a convenient solution for refreshing hair between washes. Some types of dry shampoo that are widely used are Aerosol Dry Shampoo, Powder Dry Shampoo, Foam Dry Shampoo, Dry Shampoo Sheets, Tinted Dry Shampoo, and Natural and Organic Dry Shampoo.
For a detailed TOC: https://www.bonafideresearch.com/product/230418981/global-hair-care-market
Leave-in conditioners have gained popularity among consumers in recent years as they provide intense hydration and moisturization to the hair. They help detangle knots, reduce hair breakage, and are effective in taming frizz and creating a smoother, more polished look. Many leave-in conditioners contain heat-protective ingredients that shield the hair from damage caused by heat-styling tools, such as blow dryers, straighteners, and curling irons. The proteins and amino acids in these conditioners repair and strengthen damaged hair and help enhance natural curls and waves. Additionally, some of these are formulated especially for colored or chemically treated hair.
Hair styling products are used to achieve different hairstyles, provide hold, add volume and texture, and enhance the overall appearance of the hair. Some of the most commonly used are styling creams & waxes, pomades, texturing sprays, heat protectants, and hair sprays. Hair mousse is not well known in the hair care segment, but lately, it has gained popularity to achieve voluminous styles and enhance natural curls.
Online sales of hair care products have experienced significant growth globally in recent years. The rise of e-commerce platforms and the convenience of online shopping have contributed to the increasing popularity of purchasing hair care products online. Customers can purchase products from international brands and discover new and innovative hair care solutions that may not be widely distributed offline. Influencers and beauty enthusiasts share their experiences and recommendations, driving consumer interest and influencing purchasing decisions.
To access the complete report: https://www.bonafideresearch.com/product/230418981/global-hair-care-market
The Asia-Pacific region leads the hair care market due to its large consumer base, changing consumer preferences, and rich cultural traditions. Local brands and manufacturers continually introduce new formulations, ingredients, and technologies to meet evolving consumer needs. The use of camellia oil has been a staple in Japanese hair care for centuries. Japanese brands are renowned for their meticulous attention to detail, innovative formulations, and cutting-edge research in hair care. Scalp care is a significant aspect of Japanese hair care. Many Japanese hair care products include rice bran, seaweed, green tea, and silk proteins. Japanese consumers are known for their experimentation with various hairstyles and trends. Regular visits to hair salons for treatments, haircuts, and styling are common.
Europe has a well-established salon industry that plays a significant role in the hair care market. Many professional hair care brands have a strong presence in the European salon market, with salon professionals using and recommending their products. Hair masks and treatments are popular among European consumers who seek intensive care for their hair. Argan, coconut, and jojoba oil are commonly used and sought-after options. Dry shampoo has seen increased demand in recent years as it offers a quick solution for refreshing the hair between washes.
The hair color segment is a significant and thriving market in North America. Both men and women use hair color to change their appearance, cover grey hair, or express their personal style. Hair color has become a mainstream beauty product and an integral part of beauty routines. Brands are developing innovative formulations, such as ammonia-free and low-ammonia dyes, gentle and nourishing ingredients, and products that provide long-lasting color and minimize damage to the hair. There is a growing trend of do-it-yourself (DIY) hair coloring in North America.
In the Middle East and Africa (MEA) region, the demand for hair conditioners may be relatively lower compared to other regions. The climate, combined with the prevalence of naturally dry and coarse hair types in the region, often necessitates the use of more moisturizing and nourishing hair care products. While conditioners can help address these concerns, alternative products like hair oils, serums, and leave-in treatments are often favored in the MEA region to provide intense hydration and manageability. The demand for hair conditioners is also influenced by market availability and consumer awareness in the region. Many South Africans embrace their natural hair and use styling products to enhance and style their curls, coils, and waves. South Africans are known for their creativity and innovation when it comes to hairstyles. Elaborate braids, weaves, twists, and updos are common styles seen in the country. Hair styling products such as gels, pomades, edge control products, and styling creams are used to achieve and maintain these intricate hairstyles. Hair styling products are commonly used to create elaborate updos, intricate braids, and glamorous hairstyles for brides, wedding guests, and celebratory events.
South America has a diverse population with different hair types and textures, and hair styling plays a significant role in self-expression and cultural traditions. Products like curl creams, gels, and styling mousses are popular among individuals with textured hair. Consumers look for products that provide hold, shine, and versatility to recreate these fashionable looks. Many parts of South America have a humid climate, which can impact hair manageability. Hair styling products like anti-frizz serums, hairsprays, and styling creams are commonly used to combat frizz, maintain desired styles, and provide humidity resistance.
Get customized report as per requirement: https://www.bonafideresearch.com/product/customize/230418981/global-hair-care-market
Considered in the Report
  Geography: Global
  Historic Year: 2017
  Base year: 2022
  Estimated year: 2023
  Forecast year: 2028
Market Segmentation
Details
By Product Type

Shampoo
Hair Color
Conditioner
Hair Styling Products
Hair oil
Others

By Shampoo

Cosmetic Shampoo
Herbal/ Organic
Dry Shampoo
Others

By Hair Color
By Conditioner

Rinse-out
Leave-in
Others

By Hair Styling Products

Hair Gel
Hair Mousse
Hairspray
Styling Creams and Waxes
Other Styling Products

By Price range
By Gender
By Distribution Channel

Specialist Retail Stores
 Supermarkets/Hypermarkets
 Convenience Stores
 Online Retail Channels
 Other Distribution Channel

By Region
By Country
Company profiles

Hindustan Unilever Limited
Godrej Group
Marico Limited
Procter & Gamble Corporation
CavinKare Group
L'Oreal SA
Natura&Co
Shiseido Company
Amway Corporation
Henkel AG & CO. KGaA
Kao Corporation
The Estee Lauder Companies Inc.
Oriflame Cosmetics AG
Amorepacific Corporation
The Himalaya Drug Company
Johnson & Johnson
Coty Inc
John Paul Mitchell Systems
Emami Limited
Bajaj Consumer Care Ltd

Other Market Details

Key Drivers & Key Challenges,
Market Trends and Developments,
Strategic Recommendations
To buy the research report: https://www.bonafideresearch.com/buy-now/230418981
Related Reports:
Global Hair Extension and Wigs Market is expected to grow at a CAGR of 8.90% to be worth USD 14.88 Billion by 2028. Developed countries with higher disposable incomes tend to have a larger market for these products. However, the trend is also catching up in emerging markets as awareness and affordability of hair extensions and wigs increase. North America has higher demands for hair wigs, accounting for half of the total revenues earned from the hair extension & wig market. Europe has nearly equal demands for both hair wigs and extensions, together accounting for 93% of the market. Toupee has the highest order in the Asia-Pacific region, accounting for a 14.59% share. The entertainment & fashion industries of South America have the highest demand for hair extensions & wigs than individual consumers. 60% of demand in the MEA region comes from South Africa hair extensions & wigs. The global demand for hair extensions and wigs is expected to continue growing as more individuals seek to enhance their appearance, follow fashion trends, and find solutions for various hair-related needs.
India's Hair Care Market is anticipated to be valued at INR 44832 Crore by 2027-28, growing at a CAGR of 8.32%. Hair oil & shampoo are the most demanded products in India as they are a part of everyday hair routine. Hair color demand grew drastically over the historic period, and further continue to grow to over INR 11000 Crore by 2027-28; with companies innovating with hair color products in form, ingredients, and colors. Hair serum is a growing segment in the hair care industry that offers several advantages, from moisturizing and taming frizz to adding shine and protecting the hair from heat and UV damage. The Indian hair serum market is estimated to be valued at over INR 250 Crore by 2022-23. Hair spray is the most commonly used hair styling product for both men & women in India. Hair gel, Wax, Mousse, Pomade, and Volumizer are some other types of styling products used to style hair. Hair conditioners have a low market share of around 3.33%, which indicates the gap between shampoo and conditioners in the Indian market.
Contact us:
Steven Thomas – Sales & Marketing Manager
E-mail: [email protected]
Asia-Pacific: +91 7878231309
Europe: +44 20 8089 0049
North America: +1 201 793 8545 
https://www.bonafideresearch.com/
About us:
Bonafide Research is the fastest-growing global market research and consulting company, providing syndicated research reports, customized research reports, and consulting services to a range of verticals. They have been closely working with a wide client base ranging from Fortune 1000 companies to small and medium enterprises, helping them track the constantly changing market scenario. Bonafide has continuously made efforts to evolve and enhance the report quality with each passing day. Bonafide Research has a strong base of analysts and consultants from assorted areas of expertise who track the latest economic, demographic, trade, and market data globally and help clients make informed business decisions. They periodically update their market research studies to ensure that their clients get the most recent, relevant, actionable, and valuable information for strategy development and to extract tangible results.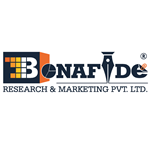 Originally published at https://www.einpresswire.com/article/634674779/global-hair-care-market-is-projected-to-be-worth-usd-122-15-billion-by-2028-growing-at-a-cagr-of-5-79-bonafide-research